ZANE - African Charity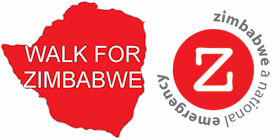 Since 2010 Tom Benyon OBE has walked 1139 miles for African Charity ZANE. You can read his diary of the walks online.
Please click here for more details.
---


Lord Hastings is chair of African Charity ZANE's Council of Reference
---
ZANE - an African Charity with a Difference
ZANE (Zimbabwe - A National Emergency) is an African Charity that focusses in on the problems affecting Zimbabwe, an African nation with a unique history closely entwined with the UK. Although serving an African nation, ZANE is a UK-based charity supporting projects in Zimbabwe.
---
ZANE Community Training Emphasis
Please click here to read about ZANE's new strategic approach to rebuilding community life in Zimbabwe communities
---
ZANE Training and Business Development Success!
Please click here to read an encouraging story of a lady whom African charity ZANE has helped to become self-sufficient.
---
ZANE Safe Water Project
Click here to read how ZANE's safe water project is helping to keep the threat of cholera at bay in Zimbabwe, Africa.
---
African charity ZANE was established by Tom Benyon. Although not African himself and even though he has never lived in Zimbabwe, Tom was touched by the plight of the people in this African country and felt that he had to do something about it. Hence he set up the African charity ZANE.
ZANE has the support of many high-profile figures from government and the media - John simpson, John Humphrys and the former minister for Africa Lord Malloch Brown among many others.
ZANE stands out among African charities as being excellent at getting donor money to those who need it. None of the money that you donate goes near corrupt officials.
If you are looking to support an African charity, please consider ZANE.
ZANE is a small African charity and therefore a very efficient way to donate money to help Zimbabwe. Please donate today by clicking here.
For in-depth background information and news about ZANE's charity work and Zimbabwe, Africa please click here.