Welcome to the ZANE Holiday Quiz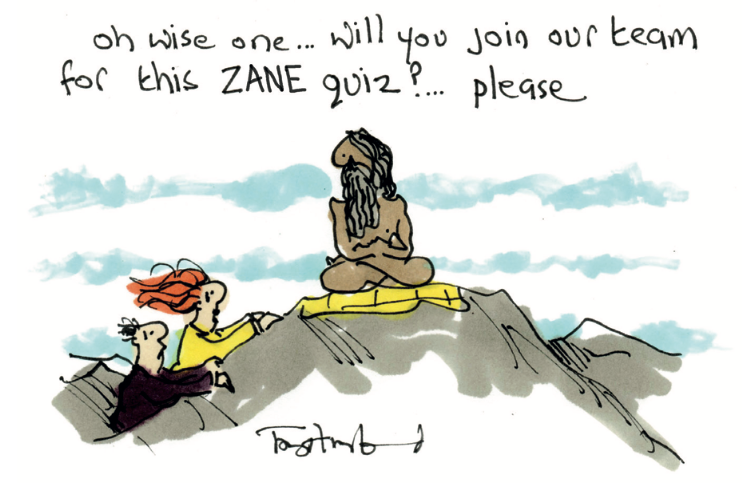 In order to provide a bit of light-hearted relief from the deteriorating state of affairs in Zimbabwe, we invite you take part in the ZANE Quiz.
The Quiz is designed to be google-proof; you may find it enjoyable and frustrating in equal part. We hope you are up for the challenge!
You can download the quiz booklet and answer sheet with these links:
The closing date for receipt of entries was 15 September 2023, so you can no longer enter the competition element.
But you can still have a go at the quiz for fun!
You can download the answers to the questions here.
Full terms and conditions are below.
Thank you to those who entered.
The prize winners were:
1st (two ticket to the ZANE Inner Temple Dinner) – Major W from Taunton
2nd (a case of fine wine) – Mrs C from Durham
---
ZANE Holiday Quiz 2023
TERMS & CONDITIONS
1. The quiz is open to entrants aged 18 and over. The Quiz is not open to associates of ZANE.
2. Entries must be received by 15th September 2023 and late entries will not be considered.
3. The answers will be published at www.zane.uk.com and the winners notified by 30th September 2023.
4. The quiz will also be available at www.zane.uk.com. Official Entry Forms can be downloaded and printed from the website.
5. The prizes will be awarded to the entrants who have the highest number of correct answers. In the event of two or more entrants being eligible for a prize, the winner will be determined by a random draw by an independent individual.
6. No cash alternative to the prizes will be offered.
7. The case of fine wine will be delivered to a UK address.
8. The names of the winners will be available after 30th September 2023.