Tom's Trek 2021 – The Show Must Go On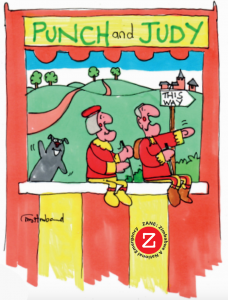 On 30 August, Jane and I, along with our dog Moses, will once again embark on a sponsored walk, our twelfth walk, for the poor in Zimbabwe. As with last year because of the uncertainty brought about by the Covid regulations, this walk will remain relatively local to Oxford – so we are within reach of our domestic centre – although we hope to stay with supporters where possible.
The route will take us via a number of theatres including those in Cheltenham, Stratford, Northampton, Aylesbury and Oxford. Despite Covid and the enforced lockdowns – both here and in Zimbabwe – the show must go on. We must continue to walk; we must continue to raise funds and our stalwart team in Zimbabwe must continue to look after those who rely on ZANE to survive.
We walk because your generous sponsorship makes such a difference to the lives of people who depend on ZANE for survival. So, please consider sponsoring Jane and me if you can. Your support enables ZANE to enhance lives, to save lives, and to send a message to those who must be running out of hope.
We walk to demonstrate we care: to show that the poor have not been forgotten and we are here to help.
Thank you
Tom Benyon OBE
Blog
You will be able to read Tom's walking blog online here.
Sponsor Tom
You can sponsor Tom via JustGiving here: Walk 2021 Sponsorship
If you would rather sponsor Tom by post please download and print off a copy of the sponsorship form here.
Accommodation & Participation
Please contact us if you would be able to offer Tom, Jane and their driver accommodation during the walk, or if you would like to walk with them at any point.
The Route

---