Video introduction to ZANE
Watch a
5 minute video
giving an overview of
ZANE's work
in Zimbabwe.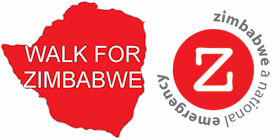 Tom's Trek 2016 - Soldiering On

Tom Benyon and his wife Jane have completed another mammoth walk for ZANE, this time 220 miles from Hay-on-Wye to Ipswich.
Read & download Tom's blog here
Get email updates from ZANE
Privacy Guarantee: We will never share your e-mail address with anyone else.
Silently Starving
Please download our press release
We encourage you to use this story in your Church or society newlsetter to spread the word about ZANE's work.


ZANE Kids Three Peaks Challenge
Simeon(15), Isaac(14) and Silas (11), along with mum/ auntie Milly climbed the three highest mountains in Scotland, England and Wales in less than 24 hours!

Click to sponsor them & see what our fundraisers
are doing to save and change lives.