Video introduction to ZANE
Watch a
5 minute video
giving an overview of
ZANE's work
in Zimbabwe.
Kate has been inspired to walk 100 miles in 5 days for ZANE

What about you...
could you do a
personal challenge to
raise money and awareness?
Get your FREE Quiz!
Sign up to receive news about ZANE by email and receive a FREE copy of the ZANE Quiz
Privacy Guarantee: We will never share your e-mail address with anyone else.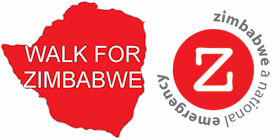 During June/ July 2015 Tom Benyon OBE walked 210 miles from Brighton to London (via the Isle of Wight) for ZANE. He is in his 73rd year.
Please sponsor him and read his walking blog
Dinner and Entertainment at
The Inner Temple
12th November 2015

More details and book tickets