ZANE was adopted as The Daily Telegraph overseas charity of the year.
Please click to view articles and video from the Telegraph

---
What they are saying about ZANE:
I have seen a little bit of ZANE's work on the ground and what I have seen is very, very impressive. ZANE is one of those lovely organisations that makes a small amount of money go a very, very long way... ZANE is a good cause and the money is properly and well spent
John Simpson CBE
World Affairs Editor of the BBC
Video introduction to ZANE
Click here to watch a 5 minute video giving an overview of ZANE's work in Zimbabwe.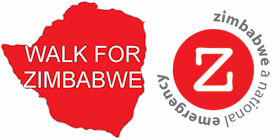 During June/ July 2014 Tom Benyon OBE walked from Ambleside to Oxford for ZANE. He is in his 72nd year.
Please click here to sponsor him and read his walking blog.
ZANE Poems
ZANE publishes a book of poetry every year.

It's a crazy idea! Find out why we do it by clicking here.