ZANE was adopted as The Daily Telegraph overseas charity of the year.
Please click to view articles and video from the Telegraph

---
What they are saying about ZANE:


I have seen a little bit of ZANEís work on the ground and what I have seen is very, very impressive. ZANE is one of those lovely organisations that makes a small amount of money go a very, very long way. Itís not my job to recommend one organisation over another, but what is perfectly reasonable to say is that ZANE is a good cause and the money is properly and well spent
John Simpson CBE
World Affairs Editor of the BBC


I am deeply impressed with the work of ZANE, one of those charities that make a little money go a long way.
Baroness Royall of Blaisdon,
Leader of the Opposition in the House of Lords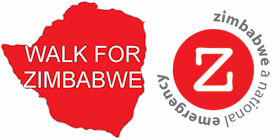 In June/ July 2013 Tom Benyon OBE will be walking 271 miles from Holyhead to Oxford for ZANE. He is in his 71st year.
Please click here to sponsor him and find out more.
Fundraise for ZANE
Graeme Schlachter is swimming up and down England's longest lake for ZANE.
Please click here to find out how you can fundraise for ZANE.