Video introduction to ZANE
Watch a
5 minute video
giving an overview of
ZANE's work
in Zimbabwe.
Jonathan Rowland represented ZANE in the Kalahari Augrabies Extreme Marathon in October 2015.

He might just be crazy, but could you do a sponsored walk/ run/ cycle...?
Get email updates from ZANE
Privacy Guarantee: We will never share your e-mail address with anyone else.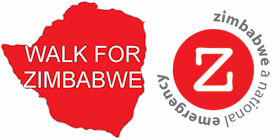 During June/ July 2015 Tom Benyon OBE walked 210 miles from Brighton to London (via the Isle of Wight) for ZANE. He is in his 73rd year.
Please sponsor him and read his walking blog
ZANE Christmas Poems 2015
ZANE publishes a book of poetry every year. We know it sounds strange...

...read why and download it here.