Fear and Famine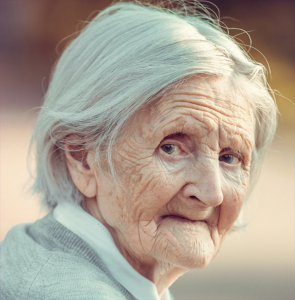 Zimbabwe has sunk deeper into a devastating cycle of fear and famine.
The second wave of Covid-19 is threatening to overwhelm Zimbabwe's precarious healthcare system. Hospitals are full; oxygen supplies dangerously low. The pensioners ZANE looks after are gripped by fear.
The impending disaster facing ZANE's pensioners is compounded by severe famine. Inflation is escalating, leading to exorbitant food prices and a collapse of infrastructure: this is a perfect storm, which falls most cruelly on the elderly and vulnerable.
Zimbabwe has no NHS or social security of any kind. How does this affect widowed and childless Elsa McKay*, 81?
Until the economy collapsed Elsa earned her living by keeping the books of a small firm, which collapsed. Elsa then worked in a petrol station and then as a cleaner until a
heart attack forced her to stop work altogether. Having lost her pension and savings during Zimbabwe's record-breaking hyper-inflation and without state support, Elsa found herself a pauper.
Elsa faced the choice between eating and buying medicine, seriously compromising her health. When ZANE was alerted to Elsa's plight she was malnourished – weighing just 6 stone. She required urgent hospital treatment for pneumonia and malnutrition.
Under ZANE's care, Elsa is slowly returning to health. ZANE covers the cost of her food and medication and she has gained over a stone.
ZANE must continue to raise funds to support Elsa and hundreds more like her who rely on us to survive.
Please help ZANE to help people like Elsa, who told us:
"Please thank ZANE's supporters. ZANE rescued me from starvation.
ZANE gave me hope. Thank you."